From Nothing to Everything
Layla Al Asadi '20
Psychology and Human Development
By Layla Al Asadi with Hailey Chatterton
I was born and raised in Al-Adel, a small neighborhood within the crowded city of Baghdad, Iraq. Throughout my childhood, my family's warmth and joy shielded my sisters and me from the misfortunes going on around us. Although I was very much aware of the war in Iraq, I was able to live a normal childhood, enjoying cartoons and scrambled eggs and playdates with my cousins. When I was twelve, we were given the opportunity to immigrate to the United States and settle down in California. When my family arrived here, I didn't speak English and the culture was totally unfamiliar. 
In high school, I participated in the AVID (Advancement Via Individual Determination) program and learned  the importance of attending a research-based institution, but it was still difficult to picture myself studying here today. When I first visited the campus, I remember feeling so intimidated by the huge crowds and massive buildings. Although my father had attended university in Iraq, applying and transitioning to a US university was daunting. 
The transition to dorm life and becoming a student here was a huge adjustment. I wasn't sure at first what I wanted to study in college, and I was worried that I wouldn't fit in with the culture of Davis. What helped me the most in my transition to college was being able to take my time to decide and settle on a career path that I really love, and I am grateful that the UC system honors and encourages this sort of freedom. 
Shameless Plug Alert!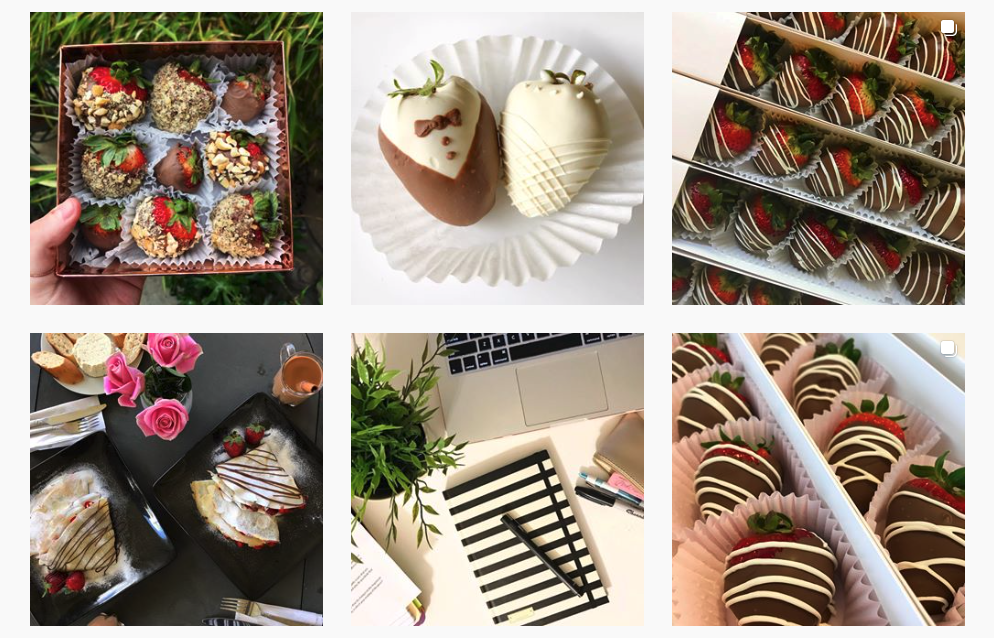 In addition to conducting research at the Developmental Research Center, writing for Her Campus Magazine, interning in Emergency Radiology at the UC Davis Medical Center, and participating in clubs, honor societies, and service organizations, Layla runs her own business.
🍓 @cocoxberries on Instagram 🍓
I was also scared to death of biking when I first got here. I never would have imagined myself being a cyclist, but biking has become a normal part of my routine, and it's something I've grown to love -- unless I'm biking home with heavy groceries and a bike basket that weighs more than I do! 
Just one quarter at UC Davis was enough to lessen my anxiety, and I was relieved to discover how safe, friendly, and clean the town is. Since then, I have only fallen more in love with this community and the experiences I have had here.  UC Davis has provided me with infinite opportunities for personal and professional growth, and I have met so many lovely people along the way. 
A Spiritual Connection for the Intellect
The journey through college is exhilarating, but for first generation students who may have little familial guidance, it can also be a daunting task.
It's important to remember that going through anxiety and depression can be a normal part of college, and you will get through it and come out stronger on the other side. When I struggled, my spiritual connection helped me maintain a healthy relationship with myself and others. 
I want to share a beautiful quote that reminds me of why I enjoy studying psychology: "When God created the Intellect (al-Aql), He examined it. He said to it: 'Come forward!' It came forward. Then He said: 'Go back!' It went back. He continued: 'By My power and majesty, I didn't create any creature dearer to Me than you! I will not make you perfect except in the one whom I love. Indeed, to you are My orders and prohibitions addressed. And for you are My rewards and retributions reserved.'" The intellect is the dearest of all creations, and I encourage you to find something that sparks your curiosity and makes you hungry to work towards your goals. 
Future Plans
I don't think anyone knows what the future holds, but it is important to set goals, do the best you can to achieve them, and be flexible — there is always more than one way to succeed. My ultimate goal is to use my dual degree in psychology and human development to either teach at the college level or pursue career counseling, and I hope to expand my chocolate-covered strawberries business. I feel very privileged to be able to work towards my goals and aspirations by pursuing higher education. I view my education as a gift from my parents, and I am making the most out of every moment I have left here at UC Davis. 
Primary Category
Tags