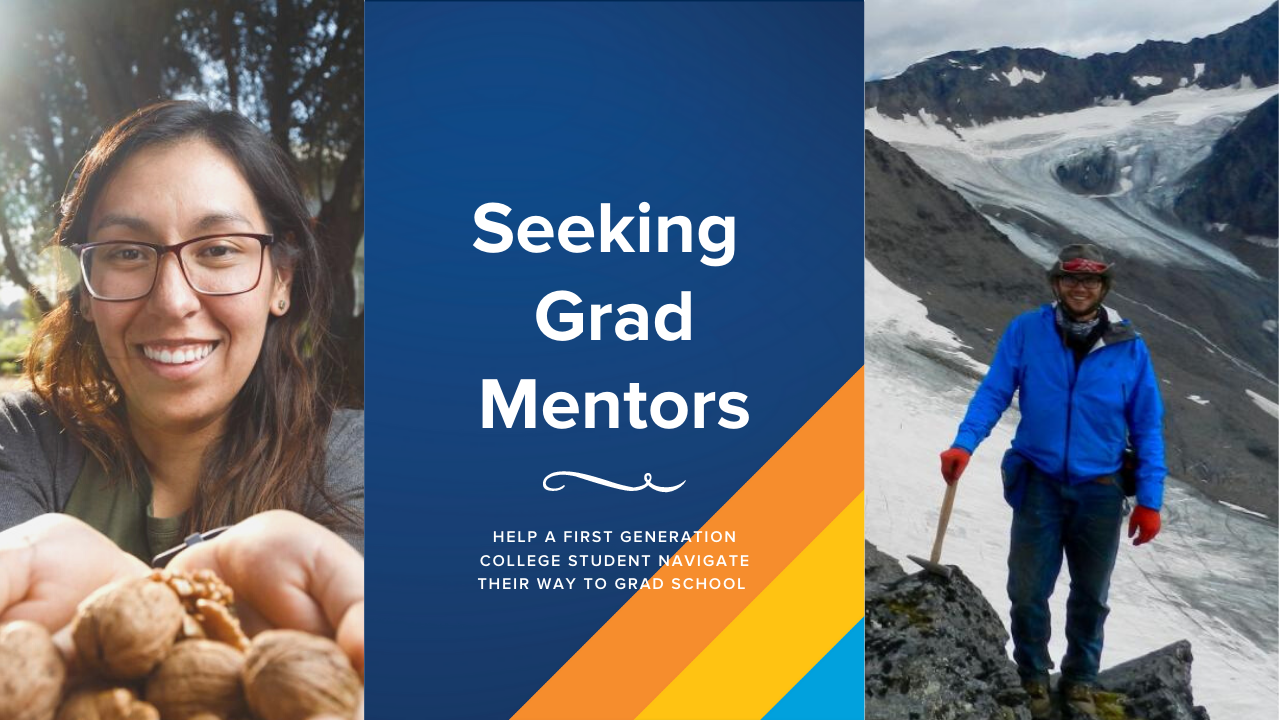 Grad Student Mentors
Remember when you were a first generation college student and the idea of doing research and going to grad school was new and daunting? We're seeking grad students who can help first gen college students navigate the pathway to graduate studies.  Learn more.
Graduate student mentors will receive a stipend of $200 on completion of the quarter.