I Got My Dream Job as an Urban Planner
Irving Huerta '20 - Sustainable Environmental Design and Political Science - Public Service
By Irving Huerta with Hailey Chatterton '20
I graduated in the middle of a pandemic with two degrees in hand, and my dream job as an urban planner.  I could not be more proud of how far I have come.... If I made it this far, I know that you can too!
I chose UC Davis because they offered a brand-new major that piqued my interest: Sustainable Environmental Design, which offers a strong foundation for my plans to pursue a career in architecture. After taking a few courses on design, policy, and planning, I realized that urban planning was more aligned with my interests: it's policy-based, creative, and constantly innovating. I added a second major in Political Science—Public Service. By my third year, I was well prepared for an internship in Transportation Planning at Yolobus, and later for a planning internship with the City of Sacramento. 
As a very recent UC Davis graduate, I am thankful to be employed as an urban planner in the Bay Area. I hope to contribute to society by implementing innovative planning practices. I'm excited to be working for now, but someday I may pursue a Masters in either City Planning, Transportation Planning, or Public Health with an emphasis on environmental justice. This field is constantly changing, so being up to date on new practices, new theories, and overall new thoughts on planning will be crucial for my success.
Summer Abroad: Housing and Urbanism in Barcelona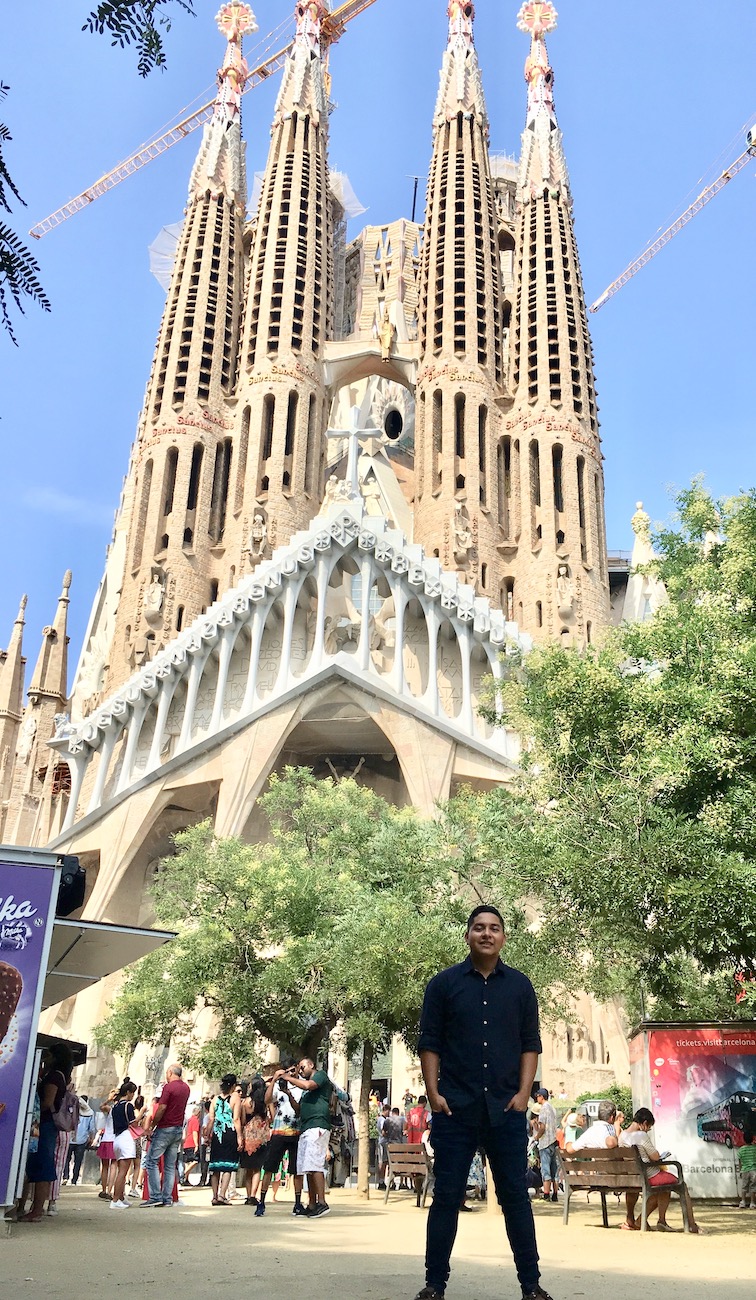 During the Summer of 2019, I had the privilege of studying abroad in Barcelona, Spain in the Housing and Urbanism Program. It was the best experience of my college career and an exciting way to learn about
new urban planning perspectives outside of North America. The program explored Barcelona's unique cultural approach to overcoming the social issues it faces. 
After spending a month in Barcelona, I took a solo train trip across Europe. I had two weeks to travel to Oslo, Norway for my flight home, and I explored as many cities as I could!  This was a thrilling way to experience each city's urban identity, and it opened my eyes to how urban planning is quite different in other parts of the world. 
I would encourage everyone to study abroad if they can. While studying abroad can be expensive, there are ways to make it affordable. There are so many scholarships that you can apply to in addition to  financial aid.  It's also worth it to save up money from a part-time job or paid internship. 
Getting Here Wasn't Easy 
The past four years have fundamentally changed the way I see myself and my potential. I have achieved far more than I could have imagined.
Thanks to my parents, I always knew I wanted to go to college, but there was a time I wasn't sure I would make it. My parents both immigrated from Mexico when they were young, and we have lived in Sacramento for my entire life. Despite their limited understanding of English and the US school system, they were always supportive of my sister and me in our academic pursuits, and the goal of attending college was ingrained in me from a young age. 
My father became unemployed during my last two years of high school. No one really knew then what was going on in my life, and I often hid the truth of what we were going through. When my father became unemployed during my last two years of high school, my plans to attend college ground to a halt. Our finances were strained, and unstable internet access made it difficult to complete my applications.
I hid what was going on until I realized that I wasn't going to make it to college if I didn't ask for help. A high school friend helped me with my applications, and I received a scholarship to help pay for college applications. When my father regained full-time employment, I felt relieved that everything was working in my favor again. 
Both my sister and I ended up attending UC schools, and my parents are proud to be UC parents. 
Ask for Help When You Need It
I've realized that if I don't know something, the best way to find the answer is just to ask. We are told that nobody will hold your hand in college; in reality, there are so many people who will gladly help if you ask. Don't be afraid to reach out to your professors, advisors, TAs, and staff. That's what they are there for. They really want to help you — you just have to take that first step and connect with them. People are willing to help you more than you think! 
My major advisors, especially, had a huge impact on my success; in addition to offering academic guidance, they got to know me on a personal level. They were always happy to talk and always remembered my name. Special thanks to Sharla Cheney and Kaitlyn Marie Lopes!
I feel deeply connected with my peers and classmates who share a similar story to mine. Being a first-gen student is something to be proud of, and together, we can push each other to grow and succeed. If I made it this far, I know that you can, too.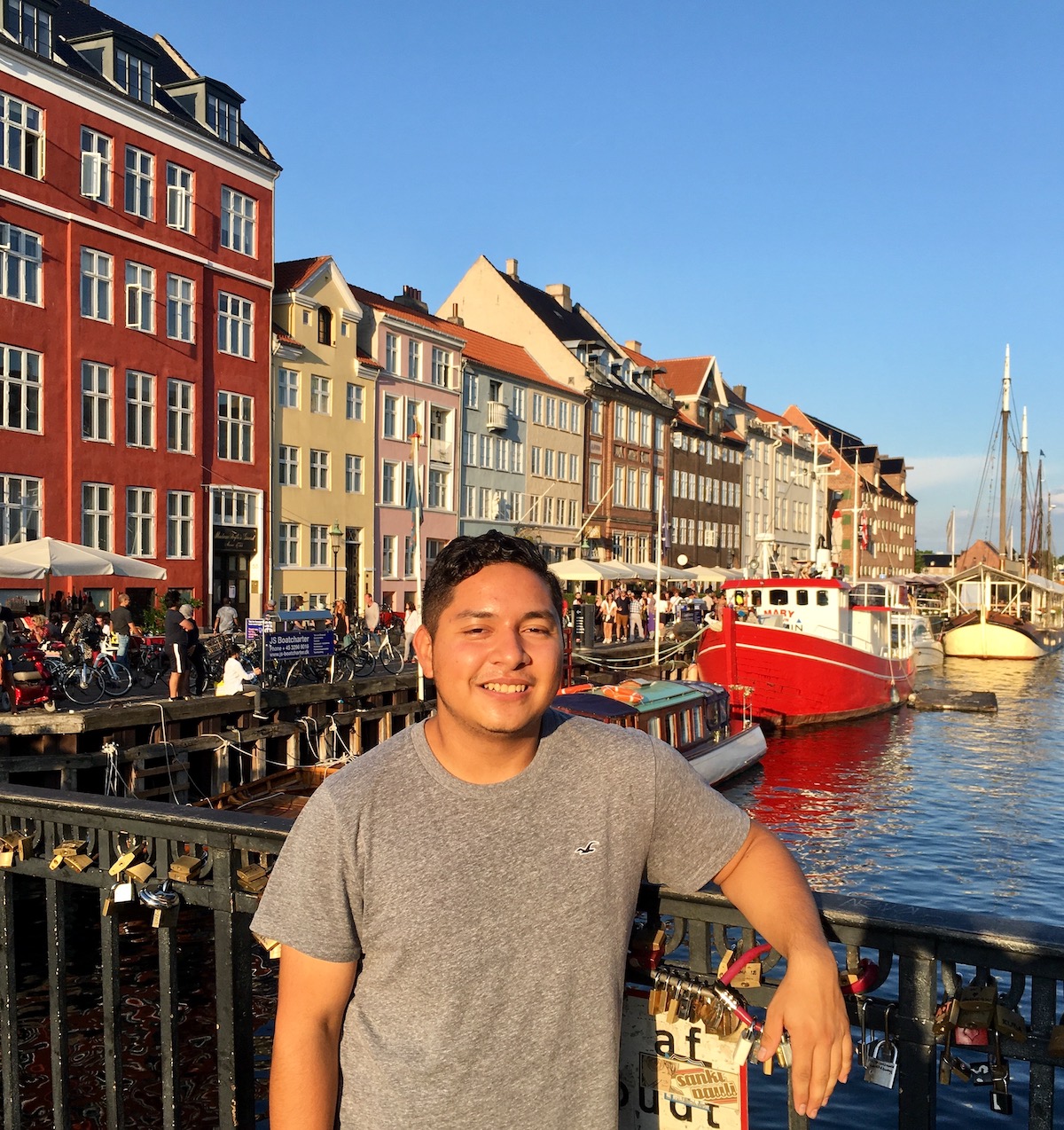 Primary Category
Tags