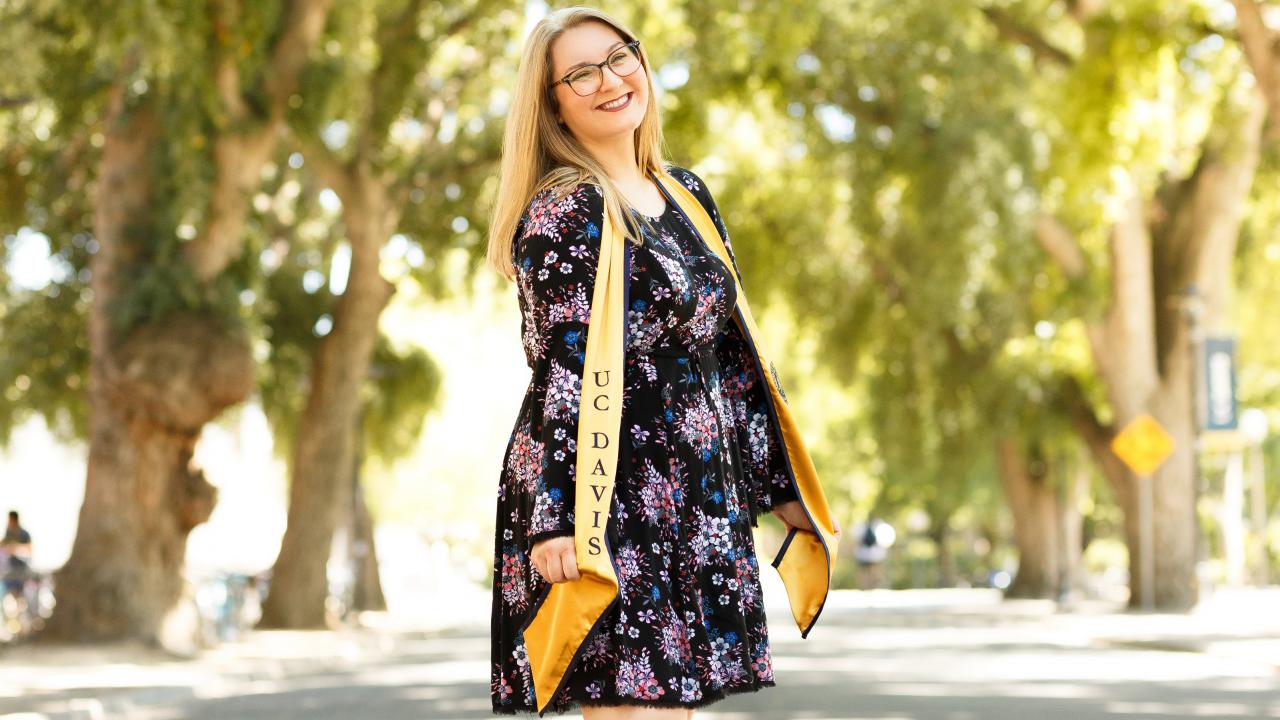 Chelsea Blankenship '19
Psychology
simple talk
 
You know,
I wish there was honey dripping down my chin after I say these words.
I wish speaking about my adventure was as sweet and floral as the rest of the young twenty-something's
make it out to be.
And some parts of it was-
The warm California nights and a belly full of watermelon-
Dancing around in the kitchen with my now husband.
I had been offered a full-tuition scholarship to UC Davis.
Yes.
I won't be buying five-dollar makeup much longer.
Some parts of this journey were a little more acrid than enticing.
The long moments sitting in my 1994 Toyota Camry-
My mind feeling like an empty box.
Parked in front of a Walgreens-
Having to pick up another prescription for my stepfather.
He had four months left at the time.
My assignment was due at midnight.
My timesheets were late.
The acid from my Red Bull came up to nip my throat.
But lo,
The honey mixed with the bitter.
I wish I could tell you how amazing this drink is.
Indulging in this drink gave me resilience.
And confidence.
And self-worth.
And pockmarks in my skin.
And stretch marks.
And weight gain.
And I don't regret a single moment.
About the Author:
My poem, "simple talk" is inspired by the resilience I have acquired through the struggles I have faced during my time as a student.  This poem mentions the high point in my undergraduate career as well as the low.  A good chunk of this poem explains how I felt as I was helping take care of my stepfather, Ronnie, in his last stage of esophageal cancer.  
My family is not wealthy, so my brother and I had to work to bring home some form of income while our stepfather was sick.  We would then come home after work to assist in taking care of Ronnie.  All the while we were both full-time college students, as that was his last wish for both of us, to pursue education.  Towards the end of Ronnie's life, my now-husband Ben came into the picture, and cared for Ronnie as well.  Even with all of the help, it was so tough for me to process what was happening.   
However, there is beauty to be found in the dark times.  After Ronnie had passed, I had developed a confidence I have never had before.  I was no longer nervous and scared when I thought about what the future held.  I wasn't worried about the academic rigor that UC Davis would put me through, no academic venture was truly as difficult as taking care of someone.  
First-generation college students are more likely to come from disadvantaged backgrounds than traditional  students.  My hope for this poem is that I can help other students in the same situation I was in to process their feelings and emotions about their trauma.  And I lovingly hope that they see the beautiful being they have (or will) become.  
Category
Tags