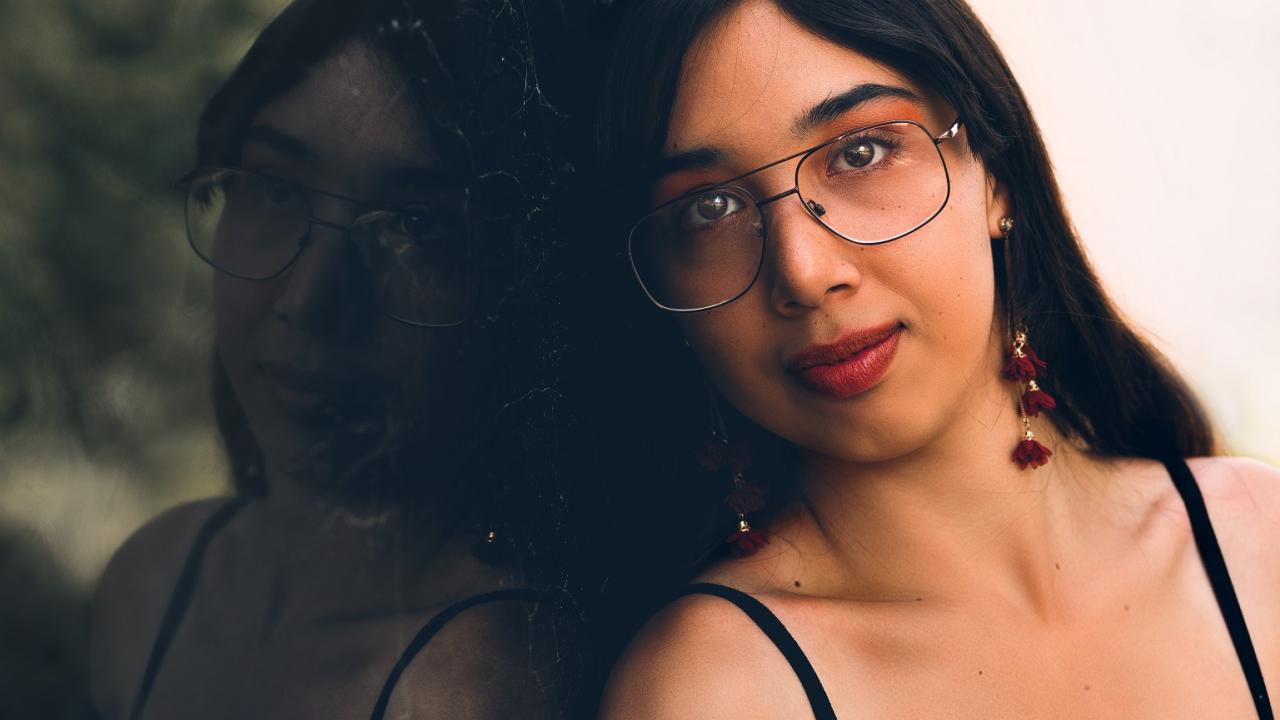 Diana Laura Arana '20
Communication
Tell us about your first generation background. Where did you grow up and what is your family history? Share something unique about your story.
My first-generation background consists of a proud Mexican-American upbringing. My parents were born and raised in Mexico and later came to the United States to provide for their parents back home. They sacrificed a lot for their families, their youth being one of them and also their own dreams and aspirations. I grew up in Oxnard, California a town in Southern California between Santa Barbara and Los Angeles. I lived in the same little white and blue house for 20 years, in a neighborhood that consisted of only ten houses. I am the middle child in my family, yet I don't feel that "middle child syndrome" I have a healthy relationship with my siblings and parents. My siblings and I are first generation, I was the first to graduate from college and attend a four-year university. I definitely feel a lot of weight on my shoulders being first generation, many expectations and also pressure of setting a good example for my younger sibling and my little cousins. I will use my experience to guide them through the process, as it was really difficult having to navigate alone and learn everything on my own. Now that I have the tools, I want to share my knowledge with other people who need it.
How did you end up in college? What brought you to UC Davis?
I had always wanted to go to college since I was young, I thought college looked so cool in movies. And I just always wanted to be an educated person, I liked school as a kid, and I liked learning. As I grew up, my parents always emphasized how important school was as they had not had the opportunity to continue their studies. I quickly realized that education was powerful, it could definitely increase your chances of landing a better job and you would not have to do so much manual labor but rather labor using your technical skills. I am a transfer student; I did two years at my community college back home and then I transferred up here to Davis. What brought me to Davis was that I always wanted to go to a UC, and I didn't get into my first choice UC. But slowly, over time UC Davis is starting to grow on me, so I definitely think that everything happens for a reason.
Were you afraid about going college, or when you first arrived? 
I was extremely nervous about going to college and being away from home for the first time. It was a huge change, I had lived at home up until I was twenty, and all of a sudden, I was going to be six hours away on my own. I had no idea what was in store for me, or even how to prepare myself. I had a million thoughts of "what if?", it was extremely nerve wrecking. I was a nervous wreck and I was afraid of failure.
When I first arrived, I thought "what have I done?", I was so homesick, and I felt so alone, and I started feeling a sense of regret.
I figured that it was because it was a big change and that it would take some getting used to, and it was, I slowly accepted the fact that things were different, and I started adapting.
How your background helped you:
I feel that my background has helped me so much, and it defines a huge part of who I am and my identity. Everything that I have learned from my parents has been valuable in my experience, I can apply so much to my own life. Their work ethic is unmatched, they worked an insane number of hours to provide for others, their sense of duty and obligation is something very admirable. I have learned that working hard really pays off, and that you have to go out and look for opportunity because it won't come to you. Also, that everything works out in the end, no matter how much you are struggling right now there will be a time when you will be rewarded for all your hard work. I am persistent and have learned to not give up for something you really want, "third time is the charm". It is my own personal motto that applies to me, I had applied to my old job back home didn't get it the first time, so I kept applying and got it on the third time. I could have given up the first time I got rejected, but instead I was persistent and patient.
Have you been mentored by a faculty member/advisor on campus? Has someone on campus made an impact on you?
I have met some amazing individuals here at UC Davis that have made my transition to a four-year university that much smoother. Professor Jeanette Ruiz has had an amazing influence on me, and her advice and conversations have made me feel like I belong here. Also, Mike Valenzuela who I barely met is an amazing person and he is extremely wise and helpful. And Eva Lee from the Internship and Career Center, who had really supported me with my career goals and advised me on potential careers. These amazing individuals have made me feel at home away from home. I feel connected to these mentors as they too are first generation and they have been through the same challenges I am facing, and they can speak on behalf of those topics and provide their guidance.
The best thing about your college experience so far:
I think that the best thing about my college experience so far is meeting people such as faculty and peers and making those connections with like-minded people. Also, being able to study something I enjoy and really learn more about my major and grow as a student. I also think that UC Davis is so picturesque and straight out of a movie, the trees, the sunsets and the pretty buildings. It was my first-time witnessing seasons, and watching the leaves change colors. Being from So-Cal I had never witnessed that, and it made me really happy. I love sitting on the quad especially right now during Spring quarter and just bask in the sun and take a step back and really appreciate everything in my life.
What would you tell a new UC Davis student?
I think that as a transfer student my experience is very different from someone who comes straight from high school as a first year. Especially since I am so time constrained and I have to do so much in the two years I am here. But I think that the best piece of advice I could give is that as soon you come in join clubs and organizations, meet people make those connections. And also talk to faculty and professors, go to their office hours or make appointments, you will need letters of recommendations and you could also find out about research opportunities or internships!
Don't be afraid to reach out. This is your education and they are here to help and guide you.
I would also say that if you are interested in study abroad start researching programs and start planning your trip because you definitely need time to plan everything. The hardest step is reaching out I promise you, and after that it is smooth sailing, even if you reach out through email first that is a great step, just do it!
What are your future goals?
My future goals are to go to grad school, preferably in Southern California, I am too homesick, and I would like to be closer to home. I want to get my Masters in something related to Marketing as that is what I am interested in doing career wise. Things like branding, social media and advertising. I would like to do internships related to Marketing and gain experience in what I am passionate about. I would like to later work for a company that is ethical and that has values that match with mine.
Category
Tags