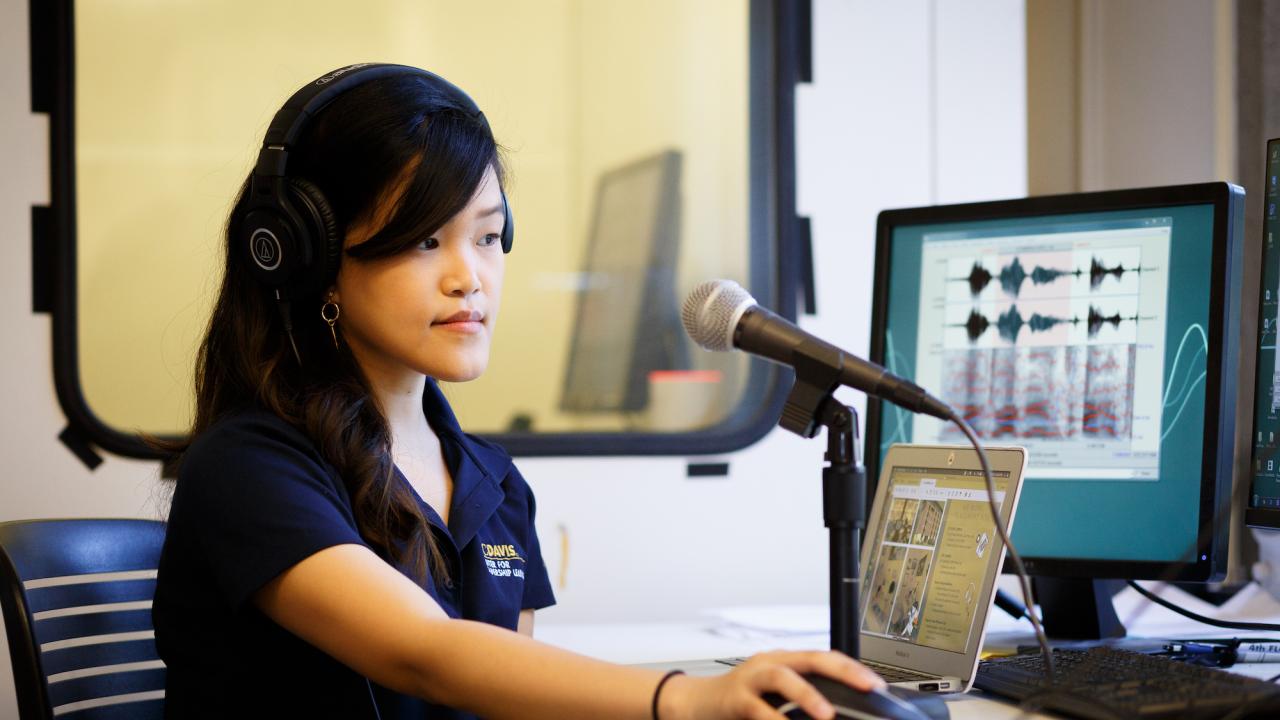 Divine Otico '19
Cognitive Science
I was born in the Philippines and migrated to the U.S. when I was 11 years old to meet my parents for the first time. At 16 years old, my parents divorced. After the divorce, my dad lost his job and we lost our home too. By 18 I was homeless, so my best friend's family took me in. I lived with friends or other relatives until my dad got back on his feet again.
Most of my life, I have been living with friends or other relatives. College was not an option for me since I was constantly moving and I was more worried about where I would live. I worked multiple jobs to support myself, and enrolled in after-school programs for certifications that offered low priced courses and worked as a medical assistant, nurse, and physical therapist aide. Finally, I went to a local community college to pursue my dream of becoming a voice doctor/specialist.
My interest in the voice stemmed from my love of music; I have been a jazz singer since high school. Music and singing kept me from depression and it became my sanctuary from life's adversities.
While working in a rehabilitation clinic as a therapist, I had an encounter with a stroke patient that made me want to change my career focus. I thank my Mt. San Antonio College family for believing in me. I found my identity and my dream at my community college by researching careers in voice therapy. I used my voice through music and by sharing my story at college and won scholarships that have supported my education.
Choosing UC Davis
I took a Greyhound bus for 7 hours with no sleep on my own just to visit UC Davis. As a transfer re-entry student, I did not think I would be choosing between UC Berkeley and UC Davis. My dad met me in Davis and we toured the UC Davis campus together. When I walked around campus, I can still remember every step as if I am reliving that moment with my dad by my side. I can never forget how happy he looked that day. I think he was really proud of me and what I have overcome despite what happened to our family. I visited their various programs because I was trained by Mt. San Antonio College to look into resources since as a first-generation transfer re-entry student and an immigrant, we need to find the "right" resources in order to navigate in higher education. I loved the student community center and I felt empowered because I saw students who were not afraid to be who they are. I felt right at home at UC Davis. I believe having a sense of community and the interdisciplinary major option made me choose to attend UC Davis. Moreover, I found my research interest here at UC Davis, so I made the right choice!
Finding My Place through the Center for Leadership Learning
It's hard to start over again and transfer students know that we need to hit the ground running. Moreover, self-doubt always comes back when we are faced with challenges. Therefore, I think it's important to surround yourself with people who believe in you. I started my internship at the Center for Leadership Learning (CLL) as soon as I moved and transferred to UC Davis. This helped ease my transition and I developed my leadership skills and learned about the different resources and support UC Davis offers.
I remember feeling that I made the right choice to attend UC Davis because of the immense support I have experienced and continue to experience at the CLL.
I was lucky enough to have an internship and meet amazing people. I am grateful for the Center for Leadership Learning's Director, Christie Navarro, our Leadership Educator, Erin Blobaum, and former Peer Educator, Kaitlyn Lopes, for being welcoming and being so supportive. I believe they are the reason I did not feel out of place as a new transfer student.
Category
Tags