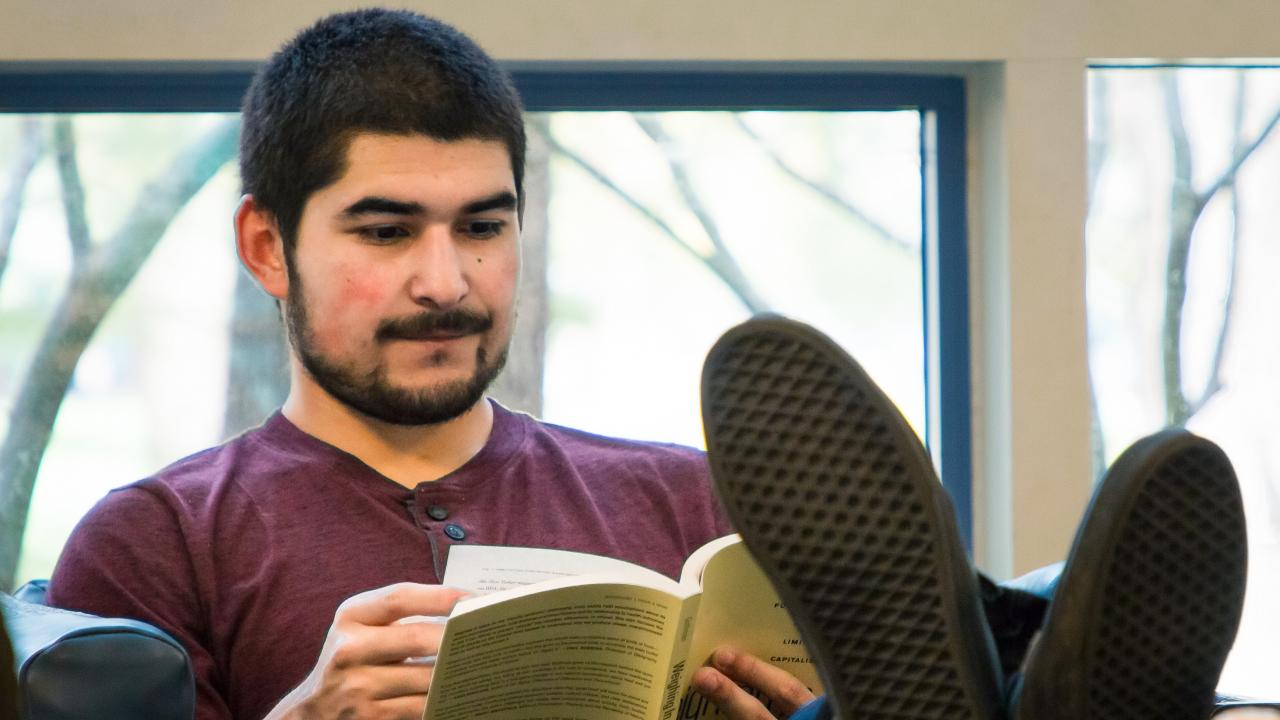 Izaac Ornelas
Managerial Economics '19
I grew up in San Juan Bautista, CA with four brothers including my twin, two parents, and several other family members and friends. Both sides of my family emigrated from Mexico before my parents were born, and most of my family does some kind of work with landscape or construction. My parents were very young when they started our family, which meant they weren't able to go to college. They were always working hard, so my brothers and I spent a lot of time growing up with our grandparents. My parents encouraged us to go to college and wait to start families. 
What Motivated Me to Go to College:
The thing that motivated me most was the idea of being able to provide a better life to not only myself, but mainly for others. My parents and other relatives are very generous and do whatever they can to not only help me and my family out, but others as well. Even though we don't have much they still help in other ways, and that has inspired me to do the same. My motivation for college is that I have a lot to learn in which can assist the people I care about most for the future, and the present. 
I come from an agricultural town, and with my man-econ major I am hoping to bring the skills I've learned back to benefit my community and other communities like mine, maybe through consulting and rural appraising.
How My Background Helped Me:
So far in my life, especially in college, I have faced a lot of adversity stemming from expectations and internal conflicts. As a first generation college student, I have set exceptionally high expectations for myself.  I recently learned that it's very common among for first gen students -- you put  yourself under a lot of pressure, and don't want to let your family down. I'm also in the University Honors Program, which adds pressure to those high standards. 
I try to remind myself everyday that I have overcome so much throughout my life. There is a lot of messaging out there that people from my demographic are not supposed to make it this far. In high school I encountered a lot of stereotyping and dismissing. Even my community college counselor advised me against applying to the UCs. No one in my family besides my oldest brother has gone to college, yet here I am at a prestigious four-year university. Resiliency is something I draw upon often and I have to tell myself to never give up despite wanting to quit.
 
The Best Thing About My College Experience:
The best thing about my college experience thus far has been the opportunity to have my twin brother Izaiah with me. We have different majors, so I get to learn about what he is learning, and to talk to him about what I have been learning. Every time we talk it's amazing because I get another perspective on learning and other majors. He is not attending Davis at the moment -- he's still in community college, but there is hope next year for the dream team to be reunited.

Advice for Other Students: 
The worst thing you can do for yourself is become complacent. You can't wait for things to happen to you — if you want something badly enough, you have to make it happen. And if you find that sounds too difficult, it probably means you don't want it enough.
The Transfer and Re-entry Center has become my second home. I have a chance to talk to other transfer students and spend time with people who have a similar background to mine. For studying, reading, and relaxing, I have a favorite spot in the library. 
Category
Tags