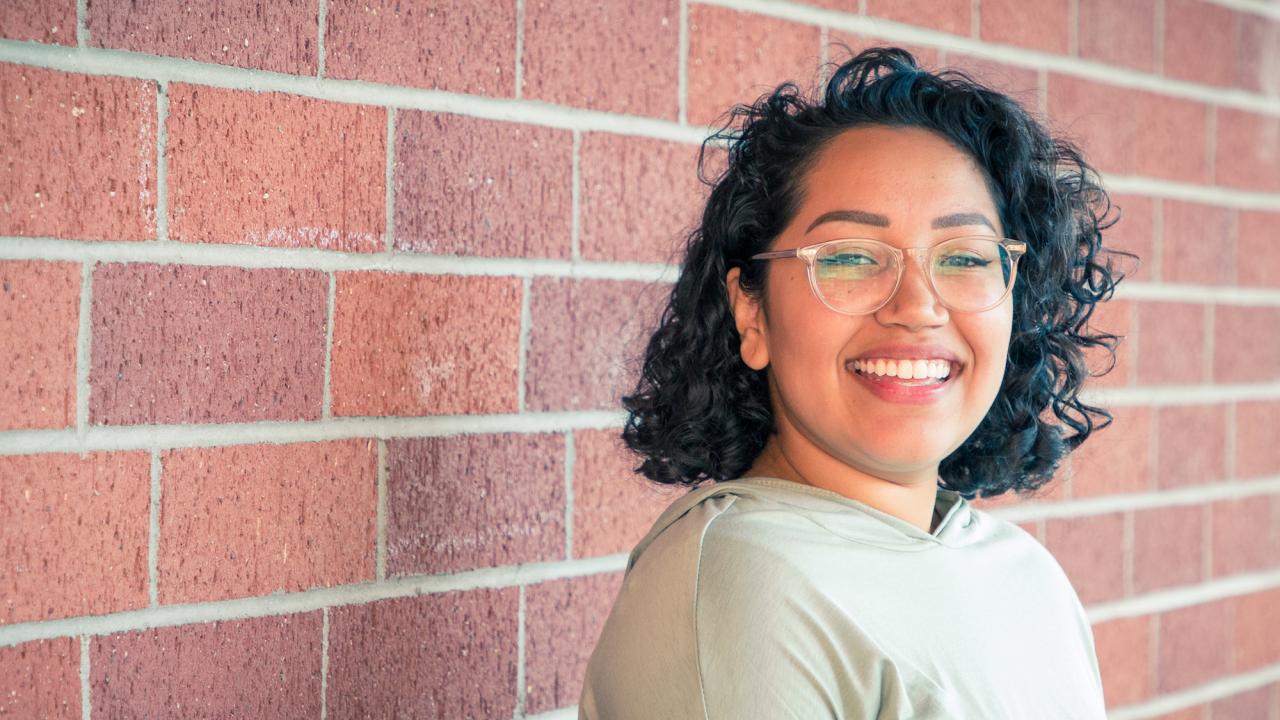 Jenny Aguiar '19
Psychology 
My parents immigrated to the United States as young adults with the intention of one day giving their children a better life than back home. My two brothers and I were raised in Vallejo, California- a location once known for being the first decent-sized city in California to file for bankruptcy. My parents were stressed by the demands of living in California -- they both worked two jobs for the majority of my childhood -- and became alcoholics. My home life was unstable, and to this day things have not gotten much better there. On top of that, the education I received was subpar at best. My parents did not care about us getting a higher education; as long as we were not on the streets they were happy. Consequently, up until about junior year of high school, I didn't care either. Little did I know I would end up being the first of all my family to attend a UC.
Halfway through high school, I discovered an educational opportunity outreach program called TRIO Upward Bound. For me it was a way to delay going home after school, but soon I discovered the importance of getting a higher education. Because of this program I was given the chance to spend my summer at UC Davis to learn about college with other first generation students.
After I graduated I attended Napa Valley College and earned the choice to transfer to either Davis or Berkeley. I chose Davis.  Along with the sense of familiarity, UC Davis had more classes in psychology that I knew I would enjoy. I knew it would feel more like home to me, and now I know I made the right choice. 
What were you afraid of about college?
There were a lot of things I was afraid of when thinking about going to college, especially to a UC. I was scared to feel like the minority. I was scared that my small vocabulary would make me stick out like a sore thumb and make me seem less competent than the rest. I was afraid that I would not make connections and I would feel undeserving of the opportunities UC Davis has to offer. Standing here now, I know now there was nothing to be afraid of. I am doing well in my classes and making connections on campus. It wasn't easy at first, but knowing there are resources such as the Center for Chicanx and Latinx Academic Student Success, TRIO Scholars, and now the First Generation program who are rooting for me to succeed makes me that much more confident.
How my background helped me:
Being first generation and growing up the way I did had its challenges. I believe that challenges are not inherently bad, and are in fact necessary to help you grow. Challenges give you the chance to develop skills, whether you are building it from scratch or working on something that you already had. When I didn't understand class material, I had to find my own resources to help me succeed. I couldn't ask my parents how to structure an email to a professor, let alone help me with calculus. I am independent, I am resourceful, and I am proud to be first generation. What I have faced in the past is what has shaped who I am, and what I am working towards for my future is what will keep me growing.
Have you been mentored by a faculty member/advisor on campus? Has someone on campus made an impact on you?
There are a couple people I would consider my mentor. The first is Michael Valenzuela, an academic advisor who taught my first year transfer seminar in the fall. The second is Simona Ghetti, a psychology professor who decided to wear her first generation t-shirt on the first day of class in the fall. These are people who I know I can go to with questions and concerns. Knowing there are people who I can go to knowing that they understand where I've come and willing to help me from gives me comfort.
The best thing about my college experience:
My favorite thing from my college experience is the knowledge I've gained about myself, others and the world, especially through psychology . There are so many different classes and perspectives. I love what I learn. Something important that I've learned is the importance of self-care, which I truly got delve into in college. There are great mental health counselors at my community college and here at Davis that I otherwise would not have access to financially. Because of college, I have been able to learn, to heal, and to grow.
What would you tell a first year student?
There are so, so many resources here on campus that are just waiting to be utilized. This is true whether you are a transfer student or fresh out of high school. I know that when classes get difficult it feels like there are people out there expecting you to fail. I'm here to tell you that is not true! Never be afraid to ask for help, help is out there. Teachers have office hours because they want to help, advisors and counselors are there because they want to help, centers and tutors are out there because they want to help. Be proactive and preventative, not reactive. Do your best to find your resources before you fail, but also know that it is okay to fail sometimes. Learn from mistakes so that you don't make them again.
Category
Tags