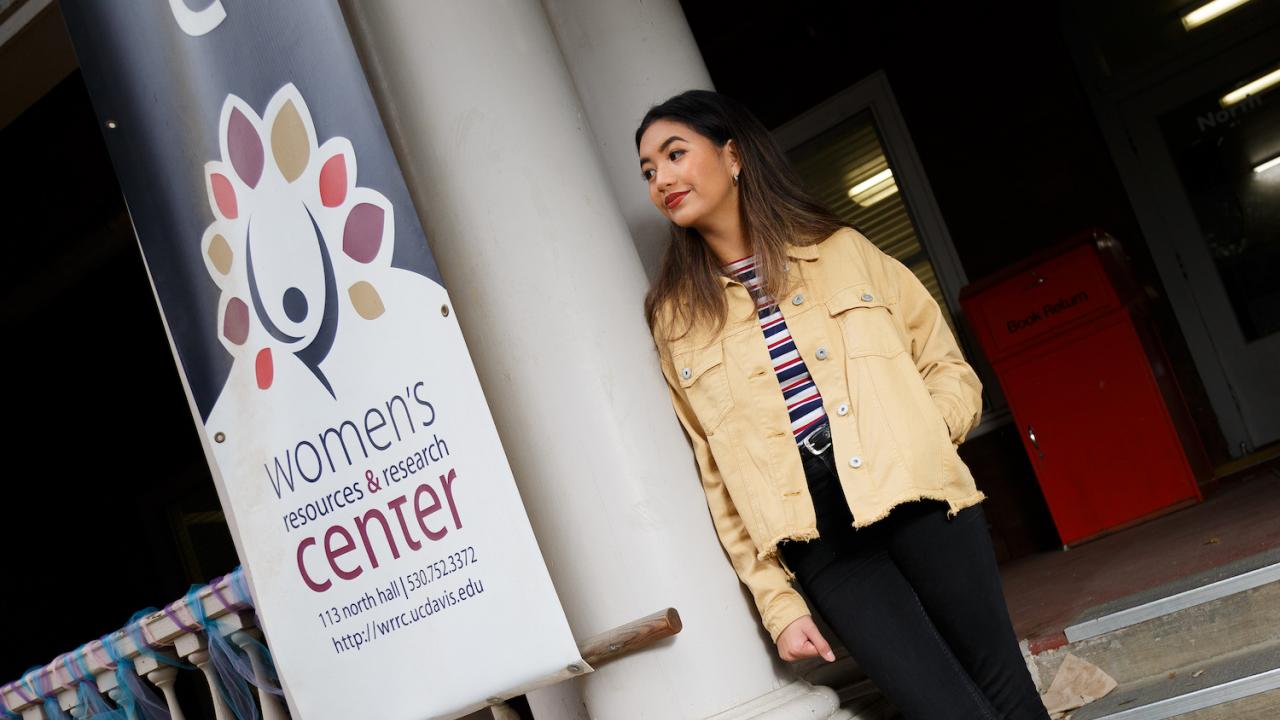 Jessica Ison '22
Environmental Toxicology
Tell us about your first generation background
My story has many roots. My mom was born in the Philippines and my dad was born in Oahu; his family were farmers in Hawaii. I was born in San Francisco but raised in Fairfield, California. My parents had their first child, my older brother, at 20 and 21. They weren't even married yet and did not have college degrees either; neither of them had a degree nearly three years later when I was born. Not all of my parents' family members were supportive, but it could have been worse.
My parents moved us out to Fairfield in 2001 to escape family issues back in San Francisco, and spent nearly every penny to get the house we live in now. My dad worked as a mechanic and my mom eventually found a job in administration for Kaiser Permanente. 
I think, in a sense, my parents were refugees in a war they did not ask to be in. I think this is always the case.
It was a war of finances and family, as well as survival in this newly found parenthood. But my parents survived it all and sacrificed so much in the process--my dad eventually going to night classes at the local community college to get his Associate's and later becoming a police officer; my mom sometimes sleeping alone and always taking care of us. My favorite thing about my parents is that, though so many doors were shut on them, they never shut their doors on others. They eventually took in my 3 cousins and essentially adopted them in 2007 they lent out money to family members, and I could always count on one extra person staying in our house at any given time. They opened up so many doors for me: pushing me to strive in academia, supporting anything I ever wanted to try, and loving me unconditionally. My parents are my giving trees and my anchor, and for that I am forever grateful.
How did you end up in college? What brought you to UC Davis?
"One of my favorite things about UC Davis is its inclusiveness. It's a home for all." 
Higher education has always been a value embedded into my family and siblings. It promised a doorway into a better life with more knowledge and experience, and it's a belief I adopted from my parents. I ended up at UC Davis almost accidentally. I didn't plan on applying to UCD at first, the application was too expensive and I didn't want to pay, but my friend convinced me and I'm so glad he did.
I specifically chose Davis because it's a great school for my major, one of the few schools to have this major, and the inclusiveness here is just so incredible. They are supportive of marginalized communities, including first generation students.
In addition, I received a Jastro Scholarship and admission into their Honors program.
What were you afraid of about college?
I was afraid college would be too expensive, but the sticker price lies. There are resources out there that help. Sure, I had to take out a couple loans but it wasn't as bad as I thought it would be. I was also afraid that Davis is too close to home, that it wasn't in a "cool" location that had beaches or mountains, but I absolutely love it here.
While we often talk about the challenges first-generation students face, they also have unique sets of life experiences that can serve them well in college and beyond. What skills and experiences did you draw upon?
The lack of privilege I had only pushed me to work harder. I've learned to budget more responsibly and to work smarter, not harder. Coming from a marginalized background, it only opened my eyes to the issues that Asian Americans and women face, and it has made me vocal about these issues. I know what hard work is and what compromise is as well as sacrifice, and I pity those who don't.
How were you connected with your mentor? How has this benefited you?
I wouldn't say a specific person, but the Filipino-American community of UC Davis is just out of this world. I consider myself a Bad Filipino, but they are all just so supportive and they make me feel welcomed into the community, despite my lack of dual languages or knowledge. The FilAm community is so inclusive and there is truly space for everyone and they are willing to teach me about my culture and give me that opportunity to learn.
What would you tell a first-year student? 
Don't quit your daydreams. This is the place to build yourself even further and this is the place to learn anything you want.
What are your future goals? 
I want to continue writing and performing poetry and truly my daydream is to make it a full-time thing, but I also want to better the environment and work on more sustainable ways to live
 
Category
Tags