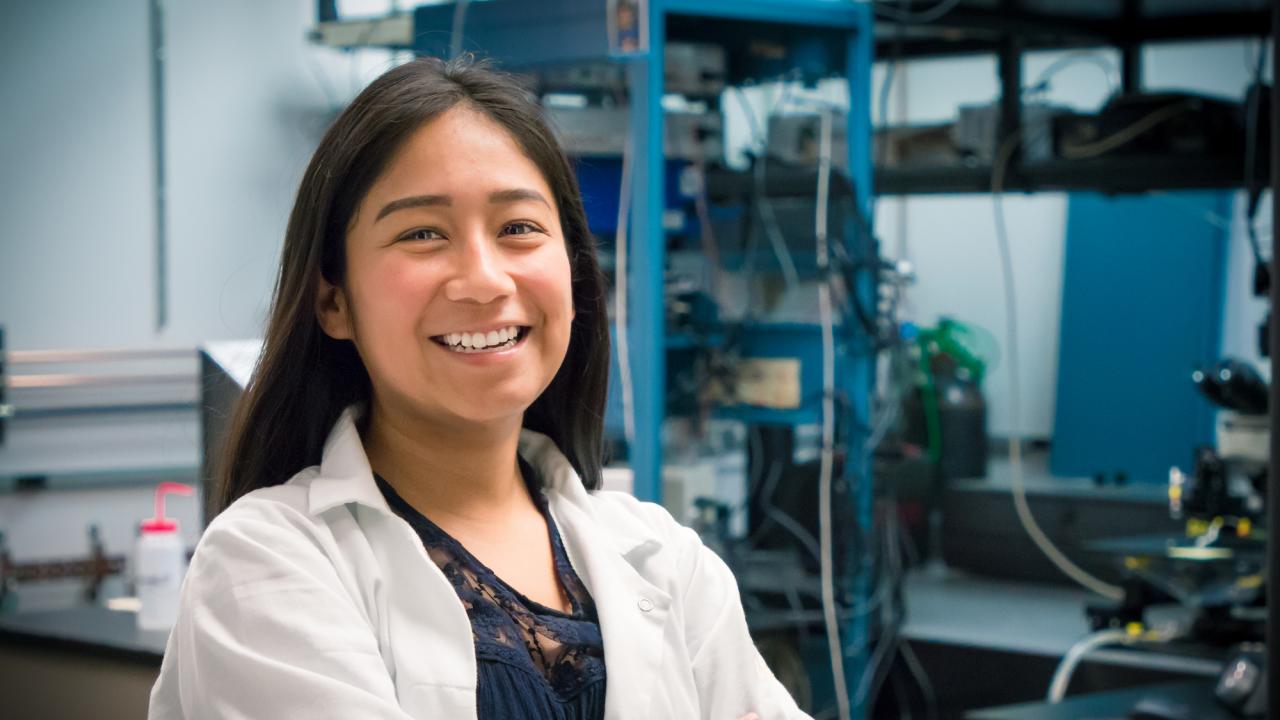 Maribel Anguiano '19
Neurobiology, Physiology and Behavior
I come from a big, beautiful Mexican family full of resilience and determination. My mother and her family immigrated to the United States when she was seven years old,  while my father crossed the border by himself when he was just thirteen. My parents experienced a completely different childhood than my siblings and I ever will. Because education was not valued in their households and there was no support from their schools, my parents did not continue their education past high school. For years they were seen as different, as foreigners, so when I started going to school my parents made sure I would never feel like I didn't belong. They wanted me to know what it felt like to be one of the smartest students in a classroom. Therefore, education has always been a priority and college was always expected, even if we didn't understand how to get there.
There have been some defining moments in my life that have humbled me and reminded me why I value my education and appreciate my background. The first one occurred when I was a sophomore in high school. My father was taken by ICE and detained for over a month. My family had many resources that others unfortunately don't and although this processes completely cleared my parent's savings and my college savings, I still consider us lucky. My father eventually came home to us but the fuel inside me had already started. My desire to succeed, to show what my people are capable of, grew exponentially.                   
The second defining moment came during the summer of my junior year in high school,  when I attended a research program at UC Santa Barbara. Growing up in Lompoc, a small town north of Santa Barbara, I didn't see much difference between my classmates and me.  At the UCSB summer program, I realized how different my life was from most of the students pursuing STEM fields. My parents couldn't help me with homework past the 7th grade and being the oldest amongst my siblings and cousins, I really had no one to guide me. I had always known there were students who never had to worry about money and had unlimited resources growing up but they were just an idea, never a reality to me until I met them at the summer program. I realized that these students probably didn't have to pretend to go to sleep just to get back up and continue  doing homework because they didn't want their parents to worry. My parents weren't able to fund expensive programs or tutors growing up so I've always had to find a way to succeed without them. I was raised never to let my background or shortcomings get in the way of my goals. I am more resilient and determined than many of my peers because I've had to be to get to where I am. Graduating from UC Davis is not just for me, it's for my entire family for all the sacrifices they have made and continue to make.
What brought you to UC Davis?
I've always dreamed of becoming a doctor and making my grandparents and parents proud. I attended community college at Santa Barbara City College then applied to transfer. When I found out that I received the Regents scholarship at UC Davis, my decision between my top two schools became significantly easier. I also felt like UC Davis would be the better fit for me because I was searching for an environment where I felt like I would be supported and encouraged.   
Have you been mentored by faculty on campus?  
I have been mentored by a few faculty on campus. My first mentors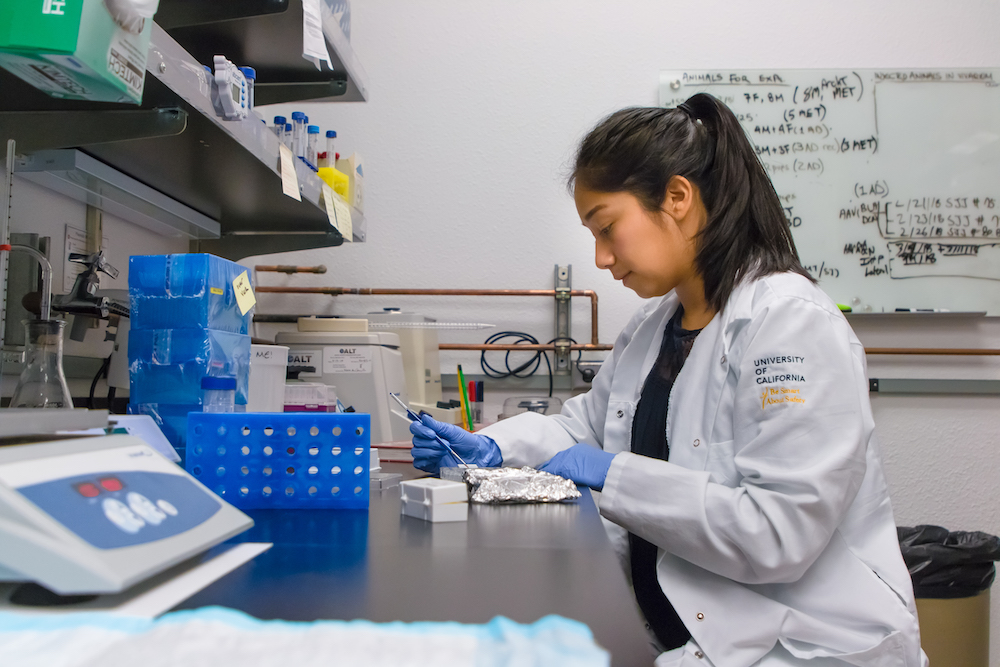 were [Vice Provost & Dean] Carolyn Thomas and [Assistant Director of the University Honors Program] Heidi van Beek. I took a First Year Seminar with them my first quarter at UC Davis and they provided me with amazing support and encouragement. Carolyn Thomas connected me with Dr. Diasynou Fioravante, whose lab I am currently working in. Dr. Fiorvante, a first gen grad herself, is involved with the first-gen initiative and was graciously willing to meet with me. Since the beginning, Dr. Fiorvante has been welcoming and has allowed me to join her lab. All of my mentors consistently help me feel like I belong at this school and in this major.   
The best thing about my college experience:
The best thing about my college experience has been my involvement with extracurricular activities such as Chicanx/Latinx in Health Education (CHE) and the FirstGen initiative. CHE has provided me with a community of like-minded people and the resources I need to reach my goals. The FirstGen program has given me the opportunity to get involved in creating a community. We are creating a community of FirstGen students and faculty on campus in order to foster the mentorship that many FirstGen students lack.       
What would you tell a first year student?
Don't be afraid to look for mentors on campus, whether it's a professor or an upperclassman. Transferring to a university like UC Davis is stressful and can be quite intimidating. With some proper guidance, I believe you can accomplish so much more than you thought you would at UC Davis.    
Category
Tags