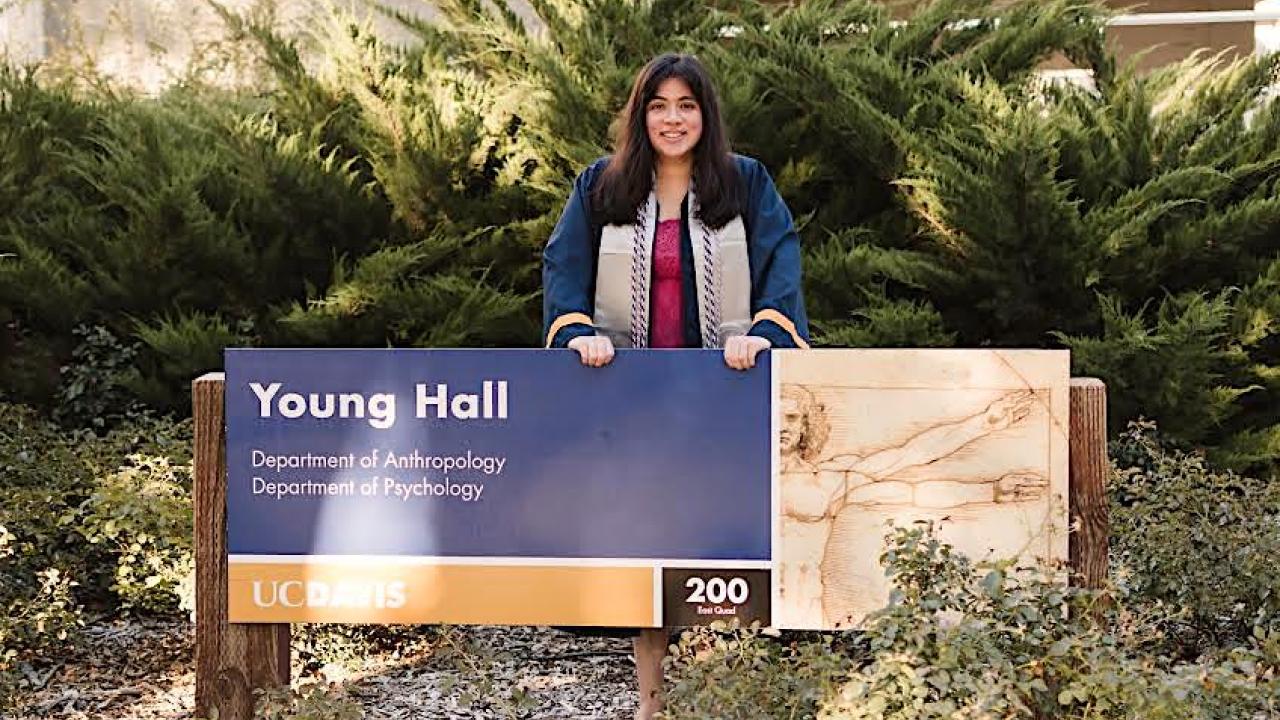 Gabriella (Gabi) Gonzalez '20 - 

B.S., Neurobiology, Physiology, & Behavior, and B.A., Psychology
You have to be better than us: These are words that I heard often when I was growing up. My family made incredible sacrifices that have afforded me the education I have today. Most of my ancestors worked in physically-grueling jobs for menial wages, and my great-grandfather worked so hard that he passed away from exhaustion. My parents had to drop out of community college to support their own parents.
Earning a college degree and becoming a doctor, I thought, would make me happy, and my family would be so proud. That was how I could be better. 
I thought I wanted to be a doctor. I had no idea that there were so many other possibilities out there.
Although I was determined to succeed in college, I was still terrified to be independent for the first time, and I felt — and still feel — a lot of pressure to succeed. I quickly learned that college was a different game than high school; suddenly, my parents didn't know how to help. 
To my dismay, college ended up being the first time in my life that I didn't get straight A's in all my classes. In fact, I failed my biochemistry class — I received an 18.5% on a midterm! — and nearly failed several others. This was devastating. I knew I needed help, but I was too anxious to attend office hours or raise my hand in class. 
While these "failures" were very painful, they helped me find my resilience and break free from my shell. I retook the biochemistry class I had failed, and I passed. I attended tutoring sessions. 
My junior year, I finally built up the courage to start raising my hand in class and talking to my professors. It was terrifying at first, but I felt ecstatic every time a professor remembered my name. Dr. Schepeler, my Abnormal Psychology professor, was the first to know me by name, and I will always remember her. 
I also realized that while a career in science was a sure path to success for some of my peers, it might not be mine. As I began to take more psychology classes, I discovered that I loved psychology more than I had ever loved science. Declaring the psychology major was a sort of "eureka" moment that I still can't quite explain. 
I also discovered a passion for research. It took me time to find a research lab where I felt like I belonged, but I ultimately joined the MyoMatrix Lab under Dr. Lucas Smith in my junior year, and I am grateful that he took me in as one of his first undergraduate researchers. He conducts research on skeletal muscle function, especially in relation to muscular dystrophies, and he helped me reach my goal of presenting my own research at the 2020 Undergraduate Research Conference. He works hard to create a welcoming lab community — the lab has even gone out to eat and celebrate special occasions together!
You are Not Alone
College was a bumpy road for me, and I always appreciate the opportunity to let other students know that they are not alone. As the General Events Coordinator of the Biology Undergraduate Scholars Program, I loved getting to be a "Big" and help a group of freshman "Littles" through their first year at UC Davis. Whether we were eating dinner at Crepeville or getting lost in a corn maze, it felt great to be able to share advice and answer their questions. 
I want future first-gen students to know that college is very different from high school. If you were one of the top students in high school, don't be dismayed if you aren't in the top tier in college, especially at first. College is also a time to figure out what your future will look like. Talk to professors and grad students about various careers, go to career counseling at North Hall, and participate in clubs that could spark a career interest (or a new hobby!). 
Pursuing What I Love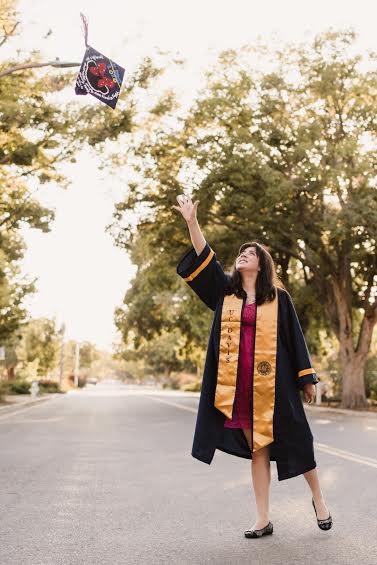 This June, I graduated with a double-major in Psychology and Neurobiology, Physiology, and Behavior, and I'm now applying to master's and PhD programs in clinical and counseling psychology.
I wish to pursue a career in psychology research, a possibility that I never even heard of before I arrived at UC Davis. 
In the aftermath of a lot of exploration and failure, I am finally pursuing what I love. I still feel a lot of pressure to succeed, but I now believe that as long as I'm working hard and doing what makes me happiest, I have a lot to be proud of. I know that my family is proud of me, too. 
Category